Posted By The Miller on December 4, 2009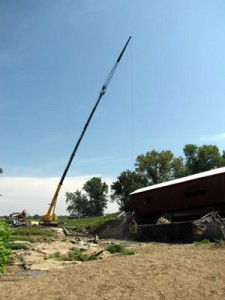 Since everyone was miserable and I had gotten the poisoning again … I hired a crane to finish the job.  And what a crane it was.  One hundred and fifteen feet tall.
I called Misco and they said they would like to help.  He made me a great deal.  It was still a lot of money but not as much as it could have been.