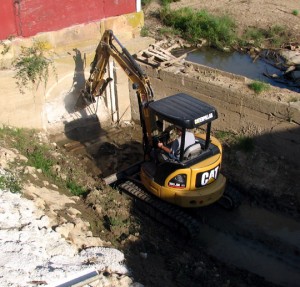 I called Todd Crane and he brought over a small excavator with a jack hammer on the front of it.  He was very careful to not damage the sandstone.  I was under the mill with a walkie talkie watching the foundation for trouble.  The sandstone did fine and it took Todd 2 days with this big machine.  The concrete was 39 in. thick ! ! !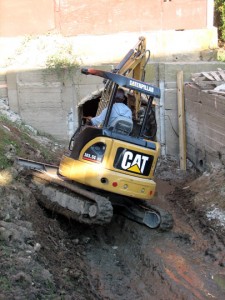 The opening is 6 1/2 ft X 6 1/2 ft.  The second photo is Todd finishing up around the edges of the opening.
Make sure you click —–Next Page —- under this post for more blog photos.
Mike Roe